Wednesday January 23, 2019
Savvy Living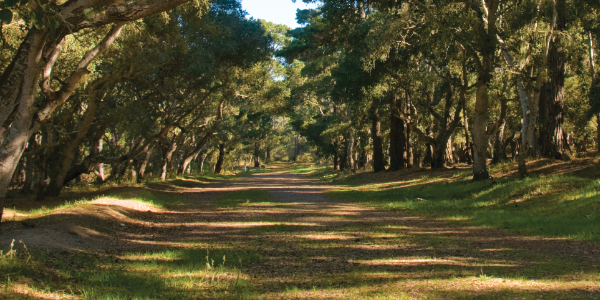 Help With Home-Care Bills
Do you know of any resources that can help with my mother's home-care bills? My mother is recovering from a stroke and needs in-home care, but she does not have long-term care insurance and I was told that Medicare might not cover it.

Depending on your mother's circumstances, there are a number of government and non-profit programs that may be able to help by subsidizing or paying for your mother's home care or by offering aid in other ways. Here's where to look for help.


Medicare Coverage

If your mother is recovering from a stroke, the first thing you need to know is that Medicare covers a variety of in-home health care services. To be eligible your mother must be "homebound," and her doctor will need to approve a "plan of care" confirming that she needs skilled nursing care or therapy services from a physical or speech therapist. Her doctor can also request the services of an occupational therapist and a non-medical home aide to assist with activities of daily living like bathing, dressing and using the bathroom.

Be aware that if your mom does not require skilled nursing or therapy services then Medicare will not pay for non-medical home aide services alone. Homemaker services, such as shopping, meal preparation and cleaning, are not covered either.

For more information on how this works, call 1-800-MEDICARE or see Medicare.gov/coverage/home-health-services.html.


Medicaid Options

If you mother's income is low enough, she may qualify for Medicaid, which offers different programs that can pay for non-medical home care, home health care and other in-home support services. These programs, often referred to as Home and Community Based Services, are state-specific and their eligibility and benefits will vary. To find out if your mother is eligible, contact her state Medicaid agency (see Medicaid.gov).


State Programs

If your mother does not qualify for Medicare or Medicaid, check to see if her state offers state-funded home-care programs. These programs may provide home-care services or vouchers that can help pay for care. To find out about these services, call the Area Agency on Aging near your mother (see ElderCare.gov or call 800-677-1116 for contact information).

You may also want to look into "Programs of All-Inclusive Care for the Elderly" (PACE). PACE is currently available in communities in 31 states and provides in-home care, including help with daily living activities, such as dental and medical care, meals, prescriptions and chaperoned transportation.

Medicaid-eligible patients receive PACE assistance for free, but if your mom is not eligible for Medicaid she may be charged a monthly premium. This monthly fee is usually far less than the cost of a private service. To see if PACE is available in your mother's area, visit NPAonline.org.


Veterans Benefits

If your mother is a veteran, or a surviving spouse of a veteran, the U.S. Department of Veterans Affairs (VA) also offers some benefits that may help pay for her in-home care.

For example, the VA offers "Aid and Attendance or Housebound Allowances," which are supplemental monthly benefits for veterans already receiving a monthly VA pension and in need of health care. Veterans and surviving spouses qualify if they have certain disabilities or need help with daily living activities, such as dressing, bathing and eating. Visit vets.gov/pension for more information.

Another option is the "Veteran-Directed Care" program. This program provides as much as $2,000 a month, which can be used to pay a professional, family member or friend for home care. It is available through VA medical centers in 38 states, Washington, D.C. and Puerto Rico. The program is open to veterans who meet specific criteria, which includes requiring help with three or more daily living activities. Visit the "Home and Community Based Services" section at VA.gov/geriatrics for more information.

To look for additional programs in your area that may help pay for your mother's home-care, go to PayingForSeniorCare.com and use the Eldercare Financial Assistance Locator tool.

Savvy Living is written by Jim Miller, a regular contributor to the NBC Today Show and author of "The Savvy Living" book. Any links in this article are offered as a service and there is no endorsement of any product. These articles are offered as a helpful and informative service to our friends and may not always reflect this organization's official position on some topics. Jim invites you to send your senior questions to: Savvy Living, P.O. Box 5443, Norman, OK 73070.


Published January 12, 2018
Previous Articles