Saturday July 11, 2020
Finances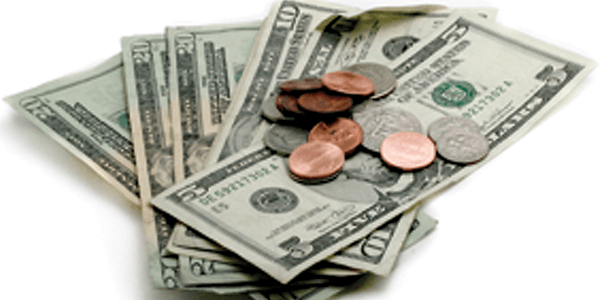 Pepsi's Earnings Pop
PepsiCo, Inc. (PEP) released its second quarter earnings report on Tuesday, July 9. The company beat Wall Street's revenue expectations by $20 million.

Pepsi posted net revenue of $16.45 billion for the quarter. This is up from $16.09 billion at the same time last year.

"We are pleased with our results for the second quarter," said Pepsi's CEO Ramon Laguarta. "While adverse foreign exchange translation negatively impacted our reported net revenue performance, our organic revenue growth was 4.5% in the quarter."

The snack food and beverage company reported a profit of $2.04 billion, up from $1.82 billion in the same quarter last year. On an adjusted earnings per share basis, Pepsi reported earnings of $1.54 per share, more than the $1.50 per share that analysts predicted.

Ramon Laguarta, who took over from longtime CEO Indra Nooyi in October, affirmed the company's growth trajectory and the guidance goals set out earlier this year. These goals were to become "faster, stronger, and better." Laguarta noted, "Our performance for the first half and the progress we are making on our strategic priorities give us increased confidence in achieving the 2019 financial targets we [previously] communicated."

PepsiCo (PEP) shares closed at $133.28 relatively unchanged for the week.


Levi's Bottom Line Falls; Company Focuses on Long-Term

Levi Strauss & Co. (LEVI) announced second quarter earnings Tuesday, July 9. After a 30-year absence from the public market, the blue jean inventor and apparel company went public on March 21 of this year.

Levi's reported quarterly net revenue of $1.31 billion, slightly higher than the $1.29 billion that Wall Street projected. Net revenue is up from $1.25 billion in the same quarter last year.

"Our second quarter and first half results reflect the continued strength of our diversified business model as we delivered broad-based growth across all brands, regions and key product categories despite a challenging retail and macroeconomic environment," said Levi's President and CEO Chip Bergh. "For both periods, the Levi's brand grew in all three regions across men's, women's, tops and bottoms and maintained its position at the center of culture through iconic products and consumer experiences."

Levi's reported net quarterly earnings of $28.2 million, down from $74.9 million last year. This drop put adjusted earnings per share at $0.07, compared to the $0.19 per share from a year ago.

The San Francisco-based company attributed the fall in reported earnings to the $29 million in expenses for the IPO. In a statement after the earnings release, Bergh said, "I'm not going to worry about the one-time cost of the IPO. That's a one-time short-term hit. We're in it for the long-term." Levi's went public in March largely as a way to provide liquidity to its shareholders that had closely-held company shares for decades.

Levi Strauss & Co. (LEVI) shares closed at $20.12, down 10.4% for the week.


Bed Bath & Beyond Reports Losses on the Homefront

Bed Bath & Beyond Inc. (BBBY) reported quarterly earnings on Wednesday, July 10. The home-goods provider reported a decrease in net sales and an overall profit loss.

The company announced net sales of $2.57 billion for their first quarter. This is down 6.6% from the $2.75 billion in revenue reported in the same quarter last year.

"Bed Bath & Beyond is an iconic brand with tremendous opportunity and we recognize that there needs to be a fundamental change in our approach to executing the Company's business transformation," said Mary A. Winston, Bed Bath & Beyond's Interim CEO. "We have set four key near-term priorities that include stabilizing and driving top-line growth; resetting the cost structure; reviewing and optimizing the Company's asset base, including our portfolio of retail banners; and refining our organization structure."

The company reported a net loss for the quarter of $371.1 million. This is down from the $43.58 million in earnings reported at the same time last year.

Over the past five years, stock in Bed Bath & Beyond has lost near 90% of its value, as the once robust brick-and-mortar company attempts to compete with the ever-expanding online marketplace. This quarter, Bed Bath & Beyond repurchased $81.5 million in common stock, working out to 5.3 million shares. By decreasing the amount of outstanding shares, the company was able to increase the earnings per share on the company's balance sheet.

Bed Bath & Beyond Inc. (BBBY) shares ended at $10.89, down 4.2% for the week.

The Dow started the week at 26,836 and closed at 27,332 on 7/12. The S&P 500 started the week at 2,980 and closed at 3,014. The NASDAQ started the week at 8,113 and closed at 8,244.

Yields Continue to Rise
Yields continued to rise this week following the release of the latest consumer price index and the Fed's most recent bond auction. The yield on the 30-year Treasury bond is up and the yield on the benchmark-10-year U.S. Treasury note rose to its highest point in four weeks this past Thursday.

On Thursday, the U.S. Department of Labor released the latest Consumer Price Index (CPI), a primary indicator for inflation. The CPI rose 0.1% in June and 1.6% over the past year. The core consumer price index rose 0.3% and core inflation has increased 2.1% over the past twelve months.

These numbers indicate a rebound in consumer confidence and spending. However, most economists are not worried about skyrocketing inflation. "Higher tariffs could yet put some further upward pressure on core goods prices over the coming months but, with growth in unit labor costs slowing, we still think core CPI inflation will remain muted," said Andrew Hunter, a senior U.S. economist at Capital Economics.

On Thursday, Federal Reserve Chair Jerome Powell appeared before the House Financial Services Committee. In his speech, Chairman Powell indicated disfavor with increasing interest rates despite the booming jobs report released June 5. Powell cited the sluggish global economy in his statement.

"Momentum appears to have slowed in some major foreign economies and that could affect the U.S. economy," stated Powell. "Moreover, a number of government policy issues have yet to be resolved, including trade development, the federal debt ceiling, and Brexit. And there is a risk that weak inflation will be even more persistent than we currently anticipate."

On Thursday, yields continued to rise as an auction by the U.S. Treasury department indicated a low demand for bonds. The Treasury sold $34 billion worth of 30-year bonds. The measure of demand, known as the bid-to-cover ratio, came in at 2.13, well below the 2.27 points it had averaged over the past 12 months. Bond demand generally decreases as the expectation for higher inflation rises.

The 10-year Treasury note yield closed at 2.11% on 7/12, while the 30-year Treasury bond yield was 2.63%.

Mortgage Rates Remain Largely Unchanged
Freddie Mac released its latest Primary Mortgage Market Survey on Thursday, July 11. The report revealed mortgage rates remain stable.

The 30-year fixed rate mortgage rate averaged 3.75%, the same as last week. At this time last year, the 30-year fixed rate mortgage averaged 4.53%.

This week, the 15-year fixed rate mortgage averaged 3.22%, up from 3.18% last week. Last year at this time, the 15-year fixed rate mortgage averaged 4.02%.

"The recent stabilization in mortgage rates reflects modestly improving U.S. economic data and a more accommodative tone from the Federal Reserve to respond to the rising downside economic risk from trade tensions and soft global economic data," said Sam Khater, Freddie Mac's Chief Economist. "On the housing front, the latest weekly purchase application data suggests homebuyer demand continues to rise, which is consistent with the slowly improving real estate data from the last two months."

Based on published national averages, the money market account closed at 1.29% on 7/12. The one-year CD finished at 2.45%.

Published July 12, 2019
Previous Articles
Walgreens Reports Mixed Results