Tuesday March 26, 2019
Finances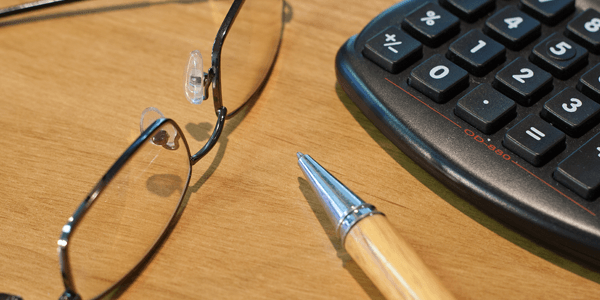 Adobe Tops Earnings Estimates
Adobe Systems Incorporated (ADBE) announced quarterly earnings on Thursday, March 15. The company posted increased revenue and earnings that exceeded Wall Street's estimates.

Revenue for the first quarter reached $2.08 billion - a record for the company. This is up 24% from $1.68 billion reported during the same quarter last year and is above the $2.04 billion that analysts predicted.

"Adobe's outstanding growth is driven by enabling our customers to be more creative, work smarter and transform their businesses through our relentless focus on delivering innovation and intelligence across our solutions," said Shantanu Narayen, president and CEO of Adobe. Mark Garrett, Adobe's executive vice president and CFO added, "Our leadership in the large addressable markets we created, combined with Adobe's leveraged operating model, contributed to another record quarter in Q1."

Adobe reported quarterly profit of $583.08 million, up from last year's first quarter earnings of $398.45 million. On an adjusted earnings per share basis, the company posted profit of $1.55 per share, surpassing the $1.44 per share Wall Street expected.

The company's biggest platform is its digital media segment, which includes Adobe's Photoshop and Illustrator software. In the first quarter, this segment brought in $1.46 billion in revenue, above the $1.43 billion analysts predicted. Adobe's second-largest segment, its digital experience platform, produced revenue of $575 million, up 16% year-over-year.

Adobe Systems Inc. (ADBE) shares ended the week at $225.55, up 11.6% for the week.


Dick's Sporting Goods' Revenue Falls Short

Dick's Sporting Goods, Inc. (DKS) released its latest quarterly earnings report on Tuesday, March 13. The company's earnings beat expectations but its revenue missed the mark, causing shares to tumble more than 8% following the earnings release.

Dick's Sporting Goods reported quarterly revenue of $2.66 billion. This was an increase from last year's fourth quarter revenue of $2.48 billion but was below the $2.74 billion analysts expected.

"Amidst a competitive environment, we are very pleased to deliver fourth quarter results in line with our expectations, driving growth across key businesses," said Dick's Sporting Goods CEO Edward W. Stack. "As expected, margins remained under pressure, however the decline was less than we anticipated."

The company announced quarterly earnings of $116.0 million, up from earnings of $90.19 million one year ago. Dick's Sporting Goods reported adjusted earnings of $1.22 per share, surpassing the $1.20 per share Wall Street predicted.

For the holiday shopping quarter, Dick's Sporting Goods reported a 2% decline in same-store sales, which is down from the 5% increase in same-store sales one year ago. While in-store sales fell-short during the holiday quarter, the company's e-commerce sales experienced a 9% boost, as more and more consumers turn to online shopping for their holiday purchases. Despite the uptick in online sales, the company continues to struggle in an increasingly competitive sales environment and has witnessed its shares fall more than 37% from where they were one year ago.

Dick's Sporting Goods, Inc. (DKS) shares ended the week at $39.92, up 8.8% for the week.


Tiffany's Reports Increased Revenue

Tiffany & Co. (TIF) reported quarterly and full-year earnings on Friday, March 16. While the jewelry company reported increased revenue and earnings, its same-store sales fell short for the quarter, causing shares to fall following the report's release.

Tiffany announced revenue of $1.33 billion for the fourth quarter, up from revenue of $1.23 billion reported in the same quarter last year. For the full year, the company reported revenue of $4.2 billion, compared to $4.0 billion reported in the previous year.

"Confirming what we recently indicated, we believe that increasing investment now in certain areas, such as technology, marketing communications, visual merchandising, digital and store presentations, which we expect will hinder pre-tax earnings growth in the near-term, is needed to generate that lasting long-term growth," said Tiffany CEO Alessandro Bogliolo. "We have assessed our business and are focused on the following six strategic priorities: Amplifying an evolved brand message; Renewing our product offerings and enhancing in-store presentation; Delivering an exciting omnichannel customer experience; Strengthening our competitive position and leading in key markets; Cultivating a more efficient operating model; and Inspiring an aligned and agile organization to win."

Tiffany reported earnings of $61.9 million, down from $157.8 million reported one year ago. On an adjusted earnings per share basis, the company reported profit of $1.67 per share, surpassing the $1.64 per share that analysts predicted.

The jewelry company's same store sales increased only 1% for the quarter, missing the 2.8% increase Wall Street expected. To combat underperforming sales numbers, Tiffany has taken steps to expand its customer base by offering less expensive silver jewelry and everyday home products. While the company was able to stay profitable during the holiday quarter, doubts over whether the company will be able to continue this momentum sent shares tumbling 6% following the earnings release.

Tiffany & Co. (TIF) shares ended the week at $97.51, down 4.2% for the week.

The Dow started the week of 3/12 at 25,372 and closed at 24,947 on 3/16. The S&P 500 started the week at 2,791 and closed at 2,752. The NASDAQ started the week at 7,581 and closed at 7,482.
Treasury Yields Rise Ahead of Fed Meeting
Treasury yields rose as the week came to an end on Friday ahead of the Federal Open Market Committee meeting next week with the two-year note reaching its highest level in more than nine years. Investors are expecting the Fed to increase interest rates at next week's meeting.

The yield on the short-term two-year Treasury note touched 2.295% on Friday. This marks its highest level since September 19, 2008 when the note yielded 2.313%.

Longer-term Treasury notes were also higher on Friday. During mid-day trading, the yield on the 10-year Treasury note was 2.848%, up from 2.824% on Thursday. Bond yields move inversely to prices.

With the Fed meeting on the horizon, investors are watching with cautious anticipation. The meeting will be the first held under the Fed's new chair, Jerome Powell. While most analysts expect the Fed to announce a rate hike, there is uncertainty surrounding its rate forecast for the year.

"Next week the Fed will likely raise rates, but the language from the FOMC may push yields in either direction," said Kevin Giddis, head of fixed income capital markets at Raymond James. "The longs will be looking for a softer forward stance, and the shorts will be looking for something that leads them towards four rate hikes in 2018."

Data released on Friday by the Federal Reserve also contributed to the Treasury yield uptick. The report revealed industrial output numbers were better than expected in February. Industrial production increased 1.1%, marking the largest increase in four months and surpassing the 0.3% increase that economists predicted.

The 10-year Treasury note yield finished the week of 3/12 at 2.85%, while the 30-year Treasury note yield was 3.08%.
Mortgage Rates Fall, Breaking Nine-Week Streak
Freddie Mac released its latest Primary Mortgage Market Survey (PMMS) on Thursday, March 15. The report revealed that mortgage rate averages fell for the first time in 2018 after nine consecutive weeks of climbing.

The 30-year fixed rate mortgage averaged 4.44% this week, down from 4.46% last week. During this time last year, the 30-year fixed rate mortgage averaged 4.30%.

The 15-year fixed rate mortgage averaged 3.90% this week, down from 3.94% last week. Last year at this time, the 15-year fixed rate mortgage averaged 3.50%.

"Tuesday's Consumer Price Index report indicated inflation may be cooling down; headline consumer price inflation was 2.2% year-over-year in February," said Len Kiefer, Deputy Chief Economist at Freddie Mac. "Following this news, the 10-year Treasury fell slightly. Mortgage rates followed Treasurys and ended a nine-week surge."

Based on published national averages, the money market account finished the week of 3/12 at 0.83%. The 1-year CD finished at 1.98%.
Published March 16, 2018
Previous Articles