Tuesday March 26, 2019
Finances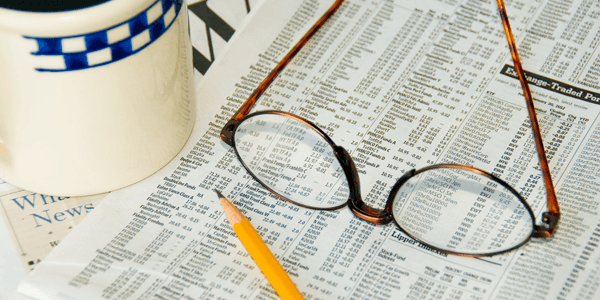 Blackberry Reports Boost in Software Revenue
BlackBerry Limited (BB) announced quarterly earnings on Wednesday, March 28. The company posted record software revenue and earnings that exceeded Wall Street's estimates.

Revenue for the fourth quarter reached $239 million. This is up from $226 million reported during the same quarter last year and is above the $216 million that analysts predicted.

"I am very pleased with our execution," said John Chen, BlackBerry's Executive Chairman and CEO. "We achieved another record quarter in software and services revenue as we grew across all three of our software businesses. We also generated positive non-GAAP EPS and cash flow from operations for the fiscal year."

BlackBerry reported a net loss of $10 million, which is better than last year's fourth quarter net loss of $47 million. On an adjusted earnings per share basis, the company posted profit of $0.05 per share, surpassing the $0.01 per share Wall Street expected.

The company's software and services revenue reached $218 million in the quarter. This surpassed the record set last year in the fourth quarter when the company reported $212 million in software revenue. This caused shares to rise as much as 6.8% in pre-market trading following the earnings' release.

BlackBerry Limited (BB) shares closed at $11.51 on 3/29, down 9.1% for the week.


Walgreens Tops Earnings Estimates

Walgreens Boots Alliance, Inc. (WBA) released its latest quarterly earnings report on Wednesday, March 28. The nation's largest drugstore chain operator's earnings and revenue surpassed analysts' expectations for the quarter.

Walgreens reported quarterly revenue of $33.02 billion. This is a 12% increase from last year's second quarter revenue of $29.45 billion and is above the $32.19 billion analysts expected.

"Our growth strategy of increasing and consolidating volume, differentiating ourselves through value and quality of service, and controlling costs is bearing fruit across our businesses," said Walgreens' CEO Stefano Pessina. "This reflected in another good set of financial results in which we delivered the highest sales growth in eight quarters, as well as strong cash generation and record U.S. pharmacy market share. We expect to continue to grow, in part through the recent acquisition of stores from Rite Aid, and today we are raising our fiscal 2018 guidance."

The company announced quarterly profits of $1.35 billion, up from earnings of $1.06 billion one year ago. Walgreens reported adjusted earnings of $1.73 per share, surpassing the $1.55 per share Wall Street predicted.

Higher prescription volume contributed to Walgreens' increased sales figures in the second quarter. The company saw a 9.1% increase in prescriptions and a 5.1% boost in same-store pharmacy sales. The increase is partly due to recent partnerships with pharmacy benefit managers and Walgreens' acquisition of more than 1,900 Rite Aid stores.

Walgreens Boots Alliance, Inc. (WBA) shares closed at $65.47 on 3/29, down 1.0% for the week.


Lululemon Rallies after Release of Earnings

Lululemon Athletica Inc. (LULU) reported quarterly and full-year earnings on Tuesday, March 27. The athleisure brand's revenue and earnings figures topped analysts' predictions, sending shares soaring as much as 9% in after-hours trading on Tuesday.

Lululemon announced revenue of $928.80 million for the fourth quarter, up 18% from revenue of $789.94 million reported in the same quarter last year and above the expected $912.0 million. For the full year, the company reported revenue of $2.65 billion, compared to $2.34 billion reported in the previous year.

"We are pleased with our results for the fourth quarter and fiscal year 2017," said Lululemon Executive Chairman Glenn Murphy. "The company continues to execute successfully on its global growth strategies and I would like to thank our entire team including Celeste, Stuart, and Sun for their leadership in driving this strong performance."

Lululemon reported net earnings of $118.76 million, down from $136.14 million reported one year ago. On an adjusted earnings per share basis, the company reported profit of $1.33 per share, surpassing the $1.27 per share that analysts predicted.

The popular athletic-wear company profited from increased growth in its international sales in the fourth quarter. Lululemon reported comparable sales in Asia were up 52% year-over-year. The company plans to expand its Asian presence by opening 15 to 20 new locations in the region in 2018.

Lululemon Athletica Inc. (LULU) shares closed at $89.12 on 3/29, up 11.1% for the week.

The Dow started the week of 3/26 at 23,826 and closed at 24,143 on 3/29. The S&P 500 started the week at 2,619 and closed at 2,642. The NASDAQ started the week at 7,125 and closed at 7,063.
Treasury Yields Retreat
Treasury yields edged lower on Thursday as a global decline in equity markets motivated risk-averse investors to seek out safe-haven assets like Treasury bonds. The increased demand sent yields downward with the 10-year Treasury note reaching a seven-week low mid-week.

On Wednesday, the 10-year Treasury note fell to 2.746%, its lowest level since February 6. The drop came after the Dow Jones industrial average fell more than 300 basis points on Tuesday, which pushed European and Asian equities lower and increased demand for low-risk government bonds. Treasury yields move inversely to prices.

"Treasurys are watching equity markets," said Arthur Bass, managing director of fixed income financing, futures and rates at Wedbush Securities. "If equities continue to sell off, we could see further improvement in fixed income."

For the month, the yield on the 10-year Treasury note has fallen 11 basis points, marking its steepest drop since August of last year. This decline has narrowed the yield curve between the two-year and 10-year notes to 46.70 basis points, its tightest level since 2007.

"It's important to point out that long-term yields are dropping because long-term inflation expectations are dropping," said Aaron Kohli, interest rate strategist BMO Capital Markets. "The point we've been making is not that we're worried about any specific risk, but as the Federal Reserve tightens, the risk that a random shock is going to create more stress in the markets becomes more real."

The flattening of the yield curve has been impacted by Federal Reserve Chairman Jerome Powell's warnings of elevated asset prices and investor speculation regarding an aggressive tightening cycle in 2019 and 2020. Last week, the Fed raised its benchmark rate by 25 basis points, marking the sixth quarter-point rate hike since the central bank began normalizing monetary policy in December 2015.

"We believe the overall message from the Fed supports a further flattening of the yield curve," said analysts at Morgan Stanley in a note last week. "We suspect the chairman will push for four rate hikes this year."

The 10-year Treasury note yield closed at 2.74% on 3/29, while the 30-year Treasury note yield was 2.97%.
Mortgage Rates Show Little Change
Freddie Mac released its latest Primary Mortgage Market Survey (PMMS) on Thursday, March 29. The report revealed that mortgage rates fell slightly this week but remained largely unchanged.

The 30-year fixed rate mortgage averaged 4.44% this week, down slightly from 4.45% last week. During this time last year, the 30-year fixed rate mortgage averaged 4.14%.

The 15-year fixed rate mortgage averaged 3.90% this week, down from 3.91% last week. Last year at this time, the 15-year fixed rate mortgage averaged 3.39%.

"Treasury yields fell from a week ago helping to drive mortgage rates modestly lower," said Len Kiefer, Deputy Chief Economist at Freddie Mac. "Following Treasurys, mortgage rates fell slightly. The U.S. weekly average 30-year fixed mortgage rate fell 1 basis point to 4.44% in this week's survey."

Based on published national averages, the money market account closed at 1.06% on 3/29. The 1-year CD finished at 2.05%.
Published March 30, 2018
Previous Articles