Sunday October 2, 2022
Washington News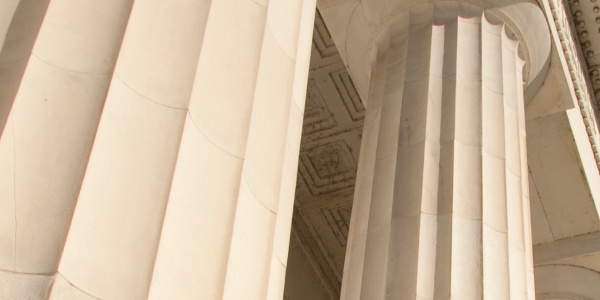 Take Action on December Gift Opportunity
The calendar is moving rapidly toward the end of the year. There are just two weeks remaining to take advantage of the charitable gift benefit for nonitemizers or expanded charitable gift deductions for itemizers. The nonitemizer deduction permits an individual to deduct up to $300 or a married couple up to $600, but it is scheduled to expire on December 31.

Edward Killen, Deputy Commissioner of the IRS Tax Exempt and Government Entities Division stated, "We encourage people, if you are considering a donation to a charity, to do it as soon as possible before the December 31 deadline."

David Thompson is Vice President of Public Policy at the National Council of Nonprofits. He encouraged donors to use the nonitemizer deduction and stated, "At a time when nonprofits continue to see immense demand for services, are facing significant challenges hiring and retaining staff to deliver those services — every donation counts. We are thankful that the universal (or nonitemizer) deduction is available through the end of the year to encourage every taxpayer to give a little bit more to the missions they care about."

The nonitemizer deduction has been particularly beneficial for midsized organizations. These organizations have been crucial in addressing the challenges of the nation during the COVID-19 crisis.

Daniel Cardinali is President and CEO of Independent Sector. He noted, "Congress has sent a powerful message that everyone — not just those who itemize on their taxes — has a role to play in helping meet this moment, and we know people in America will respond in kind. We hope charitable contributions and deductions will increase in the coming years."

Taxpayers can use the IRS.com tax–exempt organizations tool if they wish to make sure that a charity qualifies for deduction. IRS TE/GE Commissioner Sunita Lough noted, "We see scams, fly–by–night organizations, pop–ups trying to take advantage of natural disasters because people want to give. And there are people who will try to take advantage of those who want to give and call in and ask for donations for organizations that are not tax exempt."

The non-itemizer deduction is quite important because about 9 out of 10 taxpayers take the increased standard deduction. Donors are able to benefit from both the standard deduction and the $300 or $600 nonitemizer deduction. Nonitemizer gifts must be in cash and may not be a gift of volunteer services, household items or to a donor advised fund.

Editor's Note: Generous donors who itemize may also benefit from the temporary increase in the maximum deduction limit. Cash gifts to qualified charities during 2021 are permitted up to 100% of adjusted gross income (AGI). The maximum deduction limit will be changed back to 60% for cash gifts in 2022. There are a number of generous Americans who have decided to maximize their gifts this year using the 100% of AGI charitable deduction limit.

Published December 17, 2021
Previous Articles
Required Minimum Distributions by December 31
Protect Yourself From Holiday Scams
National Tax Security Awareness Week
New IRS Online Accounts For Individuals