Tuesday November 28, 2023
Savvy Living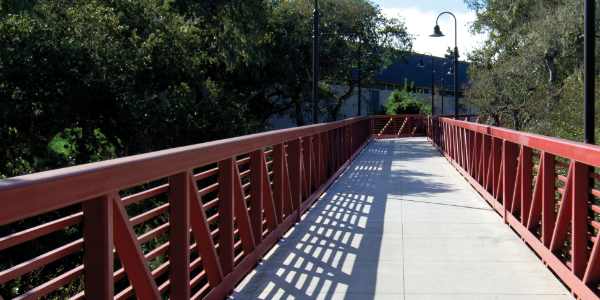 Collecting Social Security Spousal Benefits
How are Social Security benefits handled when the beneficiary passes away? My family and I are trying to navigate the financials after losing a loved one.

To help you and your family understand what Social Security benefits are available when a family member passes away, here are some key points to know.

You should first make sure that the Social Security Administration is notified of the beneficiary's death to prompt them to stop their monthly benefits. In most cases, the funeral home providing the burial or cremation can notify them on your behalf. You will need to provide the decedent's Social Security number to the funeral director so they can make the report. If they do not offer that service or you are not using a funeral home, you may call your local Social Security office or 1-800-772-1213.


When Benefits Stop

There are a couple of things to be aware of regarding the deceased beneficiary's Social Security benefits. For starters, you should know that a person is due no Social Security benefits in the month of their death.

With Social Security, each payment received represents the previous month's benefits. For example, if the individual passed away in August, the check for that month would be paid in September. If the payment for August is received, it will need to be returned. If the payment is made by direct deposit, you need to contact the bank or other financial institution and ask them to return any benefits received in the month of death or later.


Survivor Benefits

The surviving spouse may be eligible for survivor benefits based on a deceased beneficiary's work record if they are at least age 60 (or age 50 if they have a disability). Here is how that works depending on their situation.

If a surviving spouse is currently receiving Social Security spousal benefits, the benefits will automatically convert to survivor benefits when the government gets notice of the beneficiary's death. The surviving spouse cannot receive both spousal and survivor benefits at the same time.

Social Security will base the surviving spouse's benefits on the earnings of the deceased beneficiary. Survivors who are of full retirement age or older will receive 100% of their deceased spouse's benefit amount. Those who are 60 years old through full retirement age will get between 71.5% to 99% of the deceased spouse's benefit amount.

If a surviving spouse is eligible for retirement benefits and has not applied yet, he or she may apply for survivors benefits when the beneficiary passes away and switch to the other (higher) benefit later. Alternatively, if a surviving spouse is already receiving his or her retirement benefits on their own work record, they may switch to survivor benefits if it offers a higher payment. However, it is not permissible to receive both benefits.

To apply for survivor benefits, a surviving spouse will need to call Social Security and schedule an appointment. The application cannot be completed online.

You should also know that survivor benefits are available to former spouses and dependents who meet particular Social Security qualifications – visit SSA.gov/benefits/survivors for more information.

Additionally, if a surviving spouse collects a survivor benefit while working and is under full retirement age, their benefits may be reduced depending on their earnings. Visit SSA.gov/pubs/EN-05-10069.pdf for details.


Death Benefit

Social Security will also pay a one-time payment of $255 to the surviving spouse if they were living with the deceased spouse at the time of his or her death. If they were living apart, they may still receive this one-time payment if they are collecting spousal benefits on the deceased's work record. In the absence of a surviving spouse, the lump-sum payment can go to a son or daughter who is eligible for benefits on the deceased's work record.

Savvy Living is written by Jim Miller, a regular contributor to the NBC Today Show and author of "The Savvy Living" book. Any links in this article are offered as a service and there is no endorsement of any product. These articles are offered as a helpful and informative service to our friends and may not always reflect this organization's official position on some topics. Jim invites you to send your senior questions to: Savvy Living, P.O. Box 5443, Norman, OK 73070.


Published July 14, 2023
Previous Articles
Best Meal Delivery Services for Seniors
Walk Your Way to Better Health
Finding Volunteer Opportunities
Health Insurance Options After a Spouse Retires