Tuesday November 28, 2023
Savvy Living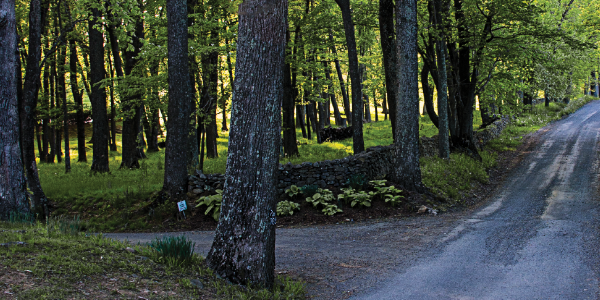 Eldercare Decisions with Family Members
Are there any services that can help families resolve caregiving conflicts? My elderly parent was recently diagnosed with early-stage Alzheimer's disease and my siblings and I disagree on how to handle future caregiving and finances.

It is not unusual for adult children to disagree regarding the care of an elder parent. A good possible solution is to hire an "eldercare mediator" who can help you work through disagreements peacefully. Here is how it works.


Elder Mediation

Mediators have been used for years to help resolve a variety of conflicts, sort out legal and financial disagreements and avoid court battles. Eldercare mediation is a relatively new and specialized service designed to help families resolve disputes that are related to aging parents or other elderly relatives.

Family disagreements over an ill or elderly parent's caregiving needs, medical care, living arrangements, driving issues, legal and financial decisions are just some of the many issues that an elder care mediator can help with. It is important to note that elder care mediation focuses solely on the decision-making process and is not to be confused with family or group therapy.

The primary aim of eldercare mediation is to facilitate discussions and agreements between the family members from a neutral third-party perspective and for the benefit of their elderly loved one. Mediators can also assist a family in identifying experts such as estate-planners, geriatric care managers and health care or financial professionals who can supply important information for family decision making.

The family should know that the mediation process is completely confidential and lasts anywhere from a few hours to several meetings depending on the complexity of the issues. If some family members live far away, a conference or video call can be used to bring everyone together.

If you are interested in hiring a private eldercare mediator, you can expect to pay $175 to $500 per hour depending on where you live and who you choose. Alternatively, if available in your area, you may be able to get help through a community-based nonprofit program that offers free or low-cost services by volunteer mediators.


Finding a Mediator

To locate an eldercare mediator in your area, start by asking for referrals from health professionals or hospital social workers or browse online websites that have searchable directories. Some local associations also provide free or low-cost community-based mediation programs.

There is currently no universally accepted credential or professional standard for eldercare mediators, so make sure the person you choose has extensive experience with elder issues that are similar to what your family is dealing with. Also, be sure to ask for references and verify them. Most eldercare mediators are attorneys, social workers, counselors or other professionals who are trained in mediation and conflict resolution.

Savvy Living is written by Jim Miller, a regular contributor to the NBC Today Show and author of "The Savvy Living" book. Any links in this article are offered as a service and there is no endorsement of any product. These articles are offered as a helpful and informative service to our friends and may not always reflect this organization's official position on some topics. Jim invites you to send your senior questions to: Savvy Living, P.O. Box 5443, Norman, OK 73070.

Published July 28, 2023
Previous Articles
Tips and Tools for Coping with Vision Loss
Collecting Social Security Spousal Benefits
Best Meal Delivery Services for Seniors
Walk Your Way to Better Health