Monday August 2, 2021
Finances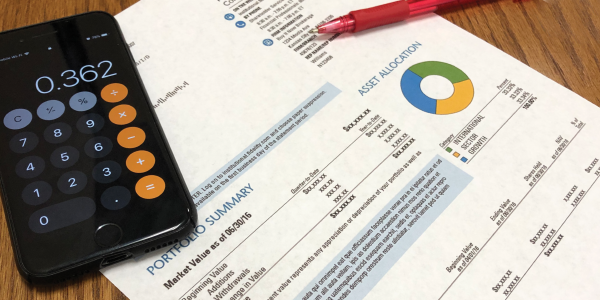 Herman Miller's Revenues Dip
Herman Miller, Inc. (MLHR) reported its latest quarterly earnings on Wednesday, December 16. The report showed a dip in sales stemming from the coronavirus pandemic.

The company reported net sales of $626.3 million for the second quarter. This is down from revenue of $674.2 million during the same quarter last year, but exceeded analysts' estimates of $585.5 million.

"Our fiscal 2021 second quarter financial results further validate our strategic direction in the midst of continued global economic uncertainty," wrote Andi Owen, CEO and Jeff Stutz, CFO in a letter to shareholders. "Our teams around the world have once again harnessed the creativity and resiliency that defines the Herman Miller Group spirit to build on our momentum and further differentiate our family of brands."

Herman Miller reported $51.3 million in net earnings for the quarter, or $0.87 per share. Last year at this time, the company reported $78.6 million in earnings, or $1.32 per share.

Herman Miller offers a variety of furniture for both office and home use. Products in its Home Office category had strong sales growth of 270% over the prior year's quarter, stemming from many offices shifting to remote work options. The company noted in its earnings release that it had gained momentum in the gaming market with the introduction of a Special Gaming Edition of its Aeron and Sayl chairs. Despite exceeding analysts' expectations, the company's stock fell almost 13% following the earnings release.

Herman Miller, Inc. (MLHR) shares ended the week at $34.97, down 8.9% for the week.


Rite Aid Posts Earnings

Rite Aid Corporation (RAD) released its quarterly earnings report on Thursday, December 17. The drugstore chain reported increased revenue and announced plans to restructure its board of directors.

Rite Aid reported quarterly revenue of $6.12 billion. This is up 12% from last year's third quarter revenue of $5.46 billion and is above the $5.84 billion that Wall Street predicted.

"We are pleased with our third quarter performance as we continue to grow our business and achieve major physical and digital milestones through our RxEvolution strategy," said Rite Aid CEO Heyward Donigan. "We officially launched our new brand and logo, made substantial progress in evolving our merchandise mix to an assortment that best supports whole health, refreshed over 700 store exteriors, opened the first three new Store of the Future prototypes and began the integration of our two legacy PBMs."

The company announced net earnings of $4.32 million for the quarter, which is less than earnings of $52.29 million one year ago. On an earnings per share basis, the company posted earnings of $0.08 per share, which exceed analysts' estimates of $0.02 earnings per share.

Rite Aid attributed its strong revenue growth to its Retail Pharmacy and Pharmacy Services segments. Retail Pharmacy segment increased 5.1% in the quarter. Same store sales increased 4.3% year-over-year. The Pharmacy Services growth in the quarter reached 29%. The significant growth primarily came from an increase of 252,000 Medicare Part D members using Rite Aid's Pharmacy Services.

Rite Aid Corporation (RAD) shares ended the week at $18.67, relatively unchanged for the week.


FedEx's Shares Fall

FedEx Corp. (FDX) announced quarterly earnings on Thursday, December 17. Despite the company's strong revenue, shares of its stock dipped in after-market trading.

Revenue for the second quarter reached $20.6 billion. This was up from revenue of $17.3 billion reported during the same quarter last year and was mostly in-line with analysts' expectations.

"My sincere appreciation goes out to our nearly 600,000 team members around the world who go above and beyond to keep the world moving during this ongoing pandemic and unprecedented peak season," said FedEx CEO Frederick W. Smith. "Our strong revenue and earnings growth during the quarter is a reflection of their continued hard work and commitment to our customers."

FedEx reported quarterly net earnings of $1.23 billion, which exceeded last year's second quarter earnings of $560 million. On an adjusted earnings per share basis, the company posted earnings of $4.55 per share, surpassing the $2.13 per share in the same quarter last year.

The company revealed strong revenue growth in the second quarter, but signaled uncertainty stemming from the COVID-19 pandemic. FedEx Ground's average daily package volume increased 29% for the quarter and revenue per package increased 7%. The company did not provide earnings guidance for the year.

FedEx Corp. (FDX) shares closed at $275.57, down 6.9% for the week.

The Dow started the week of 12/14 at 30,124 and closed at 30,179 on 12/18. The S&P 500 started the week at 3,675 and closed at 3,709. The NASDAQ started the week at 12,447 and closed at 12,756.
Treasury Yields Expecting a Spending Bill
U.S. Treasury yields held steady on Friday on hopes of the passage of additional stimulus measures and avoidance of a government shutdown. Earlier in the week, yields dipped in response to an unexpected increase in unemployment claims.

On Thursday, the U.S. Department of Labor released its weekly unemployment numbers. First time unemployment claims were 885,000, exceeding analysts' expectations of 808,000.

"For now, it rather seems unlikely that yields will fall very much even as data deteriorate because the market is clinging onto hopes of economic recovery and fiscal stimulus," said Steve Barrow head of G-10 strategy of Standard Bank.

On Friday, Congress remained wrapped up in negotiations to pass a spending bill to prevent a government shutdown. Many economists expect the final bill to include direct aid stimulus checks to individuals.

"Government shutdowns are never good," said Senator John Thune. "If it's for a very short amount of time over the weekend, hopefully it's not going to be something that would be all that harmful."

The 10-year Treasury note yield closed at 0.95% on 12/18, while the 30-year Treasury bond yield was 1.70%.
Mortgage Rates Edge Further
Freddie Mac released its latest Primary Mortgage Market Survey on Thursday, December 18. Rates reached a further low, marking a record this week.

This week the 30-year fixed rate mortgage reached 2.67%, down from last week's average of 2.71%. Last year at this time, the 30-year fixed rate mortgage averaged 3.73%.

The 15-year fixed rate mortgage averaged 2.21% this week. This was down from 2.26% last week. At this time last year, the 15-year fixed rate mortgage averaged 3.19%.

"The housing market continues to surge higher and support an otherwise stagnant economy that has lost momentum in the last couple of months," said Sam Khater, Freddie Mac's Chief Economist. "Mortgage rates are at record lows and pushing many prospective homebuyers off the sidelines and into the market. Homebuyer sentiment is sanguine and purchase demand shows no real signs of waning at all heading into next year."

Based on published national averages for the week of 12/14, the national savings rate was 0.05%. The one-year CD averaged 0.16%.
Published December 18, 2020
Previous Articles
Campbell Soup Reports Earnings
Salesforce Announces Acquisition
Best Buy Beats Earnings Expectations
Target's Earnings Hit the Mark