Tuesday November 28, 2023
Finances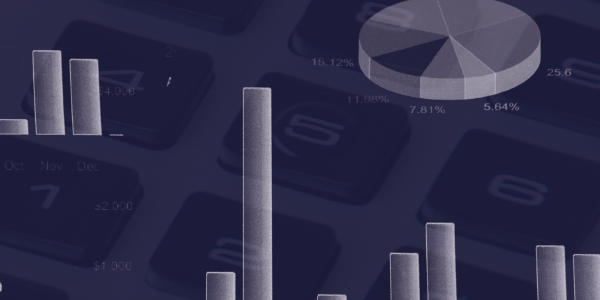 Alphabet Posts Quarterly Results
Alphabet Inc. (GOOGL) released its latest quarterly earnings on Tuesday, July 25. The tech titan's reported revenue exceeded expectations, causing shares to rise almost 6% following the earnings release.

The company reported revenue of $74.6 billion, up 7% from $69.7 billion during the same quarter last year. Revenue surpassed analysts expected quarterly revenue of $72.8 billion.

"There is exciting momentum across our products and the company, which drove strong results this quarter," said Alphabet CEO, Sundar Pichai. "Our continued leadership in AI and our excellence in engineering and innovation are driving the next evolution of Search, and improving all our services. With fifteen products that each serve half a billion people, and six that serve over two billion each, we have so many opportunities to deliver on our mission."

Alphabet posted net income of $18.4 billion or $1.44 per adjusted share for the second quarter. This was up from $16.0 billion or $1.21 per adjusted share during the same time last year.

Alphabet, the parent company of Google, reported Google advertising revenue of $58.14 billion for the quarter, up from $56.29 billion during the same quarter last year. YouTube advertising revenue increased slightly to $7.67 billion, compared to $7.34 billion at the same time last year, which is included as part of the Google advertising revenue. Google Cloud revenue came in at $8.03 billion, up from $6.28 billion one year ago. Operating income for the quarter was $21.84 billion, up 12% from one year ago.

Alphabet Inc. (GOOGL) shares ended the week at $132.58, up 9% for the week.


General Motors Drives Up Earnings

General Motors Company (GM) reported second quarter earnings on Tuesday, July 25. The automaker reported better-than-expected revenue for the quarter as demand in the North America market remained strong.

General Motors announced revenue of $44.75 billion for the quarter, up 25% from $35.76 billion at this time last year. Revenue beat analysts' expectations of $42.48 billion.

"We are building momentum thanks to incredible customer response to our new trucks and SUVs, and strong execution of our business plan by the GM team, our dealers and our suppliers," said General Motors CEO, Mary Barra in a letter to shareholders. "We have earned four consecutive quarters of higher retail market share in the U.S. versus a year ago with continued strong pricing and incentive discipline, we are leading in both commercial and total fleet deliveries calendar year to date, and we are growing profitably in international markets such as Brazil and Korea."

General Motors reported quarterly net income of $2.57 billion or $1.91 per adjusted share. This was up from $1.70 billion or $1.14 per adjusted share during the same quarter last year.

The automotive manufacturing company's North America segment saw second quarter revenue increase to $37.22 billion, up from $28.76 billion year-over-year. General Motors' international segment reported revenue of $3.96 billion, up from $3.81 billion the prior year. The company announced it met its target to produce 50,000 EVs in North America in the first half of 2023 and plans to produce approximately 100,000 EVs in the second half of 2023. General Motors raised its full-year guidance for fiscal 2023 and expects income between $9.3 billion and $10.7 billion, up from previous guidance of $8.4 billion to $9.9 billion.

General Motors Company (GM) shares ended the week at $38.05, down 2% for the week.


Chipotle Announces Earnings

Chipotle Mexican Grill, Inc. (CMG) announced its second quarter earnings report on Wednesday, July 26. The fast-casual chain restaurant company's shares were down more than 9% following the report's release.

Chipotle reported net revenue for the quarter of $2.51 billion, up 13.6% from $2.21 billion reported at this time last year. Net revenue was below Wall Street's expectations of $2.53 billion.

"Chipotle's second quarter results demonstrate our ability to drive strong performance by focusing on exceptional food and exceptional people," said Chipotle CEO, Brian Niccol. "Additionally, our investment in our employees, technology, and innovation in our restaurants along with expanding access and convenience in North America and laying the groundwork for international growth, set us up for long term success."

The company reported net income of $341.8 million or $12.32 per share. This is up from $259.9 million or $9.25 per share in the same quarter last year.

The California-based restaurant company reported an increase in comparable restaurant sales of 7.4% for the quarter. In-store sales increased 15.8% year-over-year. Digital sales made up 38.0% of food and beverage revenues. Chipotle reported menu price increases and lower avocado prices offset higher costs for beef, tortillas, dairy, salsa, beans and rice. The company opened 47 new restaurants, including 40 with the chain's mobile-order drive-through lanes called Chipotlanes, bringing the total number of restaurants to 3,268 at the end of the quarter.

Chipotle Mexican Grill, Inc. (CMG) shares ended the week at $1,912.52, down 9% for the week.

The Dow started the week of 7/24 at 35,231 and closed at 35,459 on 7/28. The S&P 500 started the week at 4,543 and closed at 4,582. The NASDAQ started the week at 14,082 and closed at 14,317.
Treasury Yields Move Higher
U.S. Treasury yields rose during the week as investors digested the latest consumer confidence index data. Yields continued to rise at the end of the week after the Federal Reserve approved another interest rate increase.

On Wednesday, the Federal Reserve delivered a 25-basis-point interest rate hike on short-term borrowing, bringing the benchmark rate to a target range of 5.25% to 5.50%. This marks the 11th rate increase since March 2022 and the highest upper-level target since 2001. The members of the Federal Reserve signaled another rate hike could occur later this year if inflation remains elevated.

"The forward guidance remains unchanged as the committee leaves the door open to further rate hikes if inflation does not continue to trend lower," said Chief Economist at Nationwide Mutual, Kathy Bostjancic. "Our view is the Fed is likely done with rate hikes for this cycle since continued easing of inflation will passively lead to tighter policy as the Fed holds the nominal fed funds rate steady into 2024."

The benchmark 10-year Treasury note yield opened the week of July 24 at 3.84% and traded as high as 4.02% on Thursday. The 30-year Treasury bond opened the week at 3.90% and traded as high as 4.07% on Thursday.

On Thursday, the U.S. Department of Labor reported that initial claims for unemployment decreased by 7,000 to 221,000 for the week ending July 22. Continuing unemployment claims decreased 59,000 to 1.69 million.

"The tightness in the labor market clearly has the Federal Reserve feeling uneasy," said Chief U.S. Economist at High Frequency Economics, Chris Todd. "Even with another rate hike, I am not sure we will see the underlying conditions moderate in the near future."

The 10-year Treasury note yield finished the week of 7/24 at 3.94%, while the 30-year Treasury note yield finished the week at 4.01%.
30-Year Mortgage Rates Edge Higher
Freddie Mac released its latest Primary Mortgage Market Survey on Thursday, July 27. The survey showed the 30-year fixed mortgage rate edged higher after last week's decline.

This week, the 30-year fixed rate mortgage averaged 6.81%, up from last week's average of 6.78%. Last year at this time, the 30-year fixed rate mortgage averaged 5.30%.

The 15-year fixed rate mortgage averaged 6.11% this week, up from 6.06% last week. During the same week last year, the 15-year fixed rate mortgage averaged 4.58%.

"Mortgage rates inched up slightly after a significant decline last week," said Freddie Mac's Chief Economist, Sam Khater. "Higher interest rates continue to dampen activity in interest rate-sensitive sectors, such as housing. However, overall U.S. consumer confidence is unwavering, surging to a two-year high in the Conference Board's Consumer Confidence Index for July 2023. Rising consumer confidence often leads to greater spending, which could drive more consumers into the housing market."

Based on published national averages, the savings rate was 0.42% as of 7/17. The one-year CD averaged 1.72%.

Editor's Note: The publicly available financial information is offered as a helpful and informative service to our friends. This article is not an endorsement of any company, product or service.
Published July 28, 2023
Previous Articles
Bank of America Banks Earnings
WD-40 Announces Earnings Report