Tuesday March 26, 2019
Washington News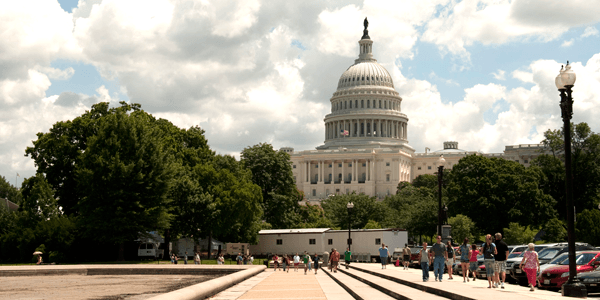 IRS Publishes 'Dirty Dozen Tax Schemes'
In IR-2018-66, the Service published a list of 12 tax scams. All taxpayers and tax advisors are encouraged to review this list. The IRS recommends everyone should "be on the lookout for these con games throughout the year."
The top IRS tax scams include the 12 following methods:
Phishing - Be alert for fake emails, especially those claiming to be from the IRS. The IRS explains that it "will never initiate contact with taxpayers via email about a bill or tax refund." Do not click on links from emails if you do not know the sender.
Phone Scams - If you receive a call from a person who claims to represent the IRS, be very cautious. Scammers may threaten you with immediate arrest, revocation of your driver's license or deportation.
Identity Theft - Be alert for efforts to steal your identity. Notify the IRS if you discover someone has used your Social Security Number to file a tax return and claim your refund.
Return Preparer Fraud - Know your tax preparer. Most are honest, but some preparers commit tax refund fraud.
Fake Charities - Give generously only to charities you know are legitimate. You can search the IRS database of qualified charities on the "Exempt Organizations Select Check" section of www.irs.gov. Watch out for false charities with names similar to well-known nonprofits.
Inflated Refunds - Be cautious if your tax preparer promises an unusually large refund. Do not sign a blank tax return. Review your return before signing it.
Excessive Claims for Business Credits - Do not claim the off-road fuel credit or a research credit unless you are properly qualified to do so.
Padding Deductions on Returns - Do not inflate your mortgage interest, charitable contributions or business deductions.
False Income to Obtain Tax Credits - Do not inflate your income in order to benefit from the Earned Income Tax Credit (EITC).
Frivolous Tax Arguments - Promoters of these arguments may make "unreasonable and outlandish claims about the legality of paying taxes despite being repeatedly thrown out in court." If you take advice from people who make these claims, you could be subject to a frivolous tax return penalty of $5,000.
Abusive Tax Shelters - These are complex schemes to avoid payment of taxes. Most Americans pay their fair share, but some are involved in tax shelters. If it sounds too good to be true, it probably is an abusive tax shelter.
Offshore Tax Avoidance - You should not hide funds in offshore banks. All Americans are required to report interest, wherever it is earned. There are major penalties if you are caught hiding assets offshore.
Published March 23, 2018
Previous Articles