Tuesday March 26, 2019
Washington News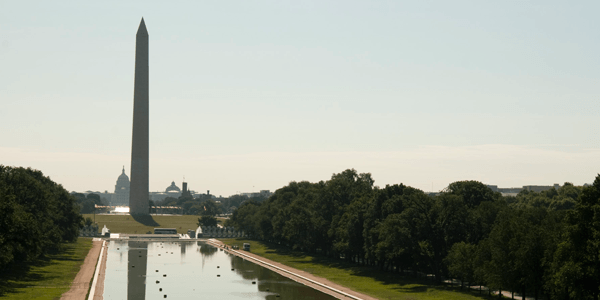 Tax Time Guide for IRS.gov
In IR-2018-76, the Service published a "Tax Time Guide" with tips on making best use of
IRS.gov.

Taxpayer usage of IRS.gov in 2018 is up 21% over last year. The Service explained nine ways taxpayers can benefit from the website.

Where's My Refund - The "Where's My Refund?" tool is available both on IRS.gov and on the mobile app IRS2Go. Your refund information may be available within one day after filing an electronic return or four weeks after filing a paper return.
Free Helps - The Volunteer Income Tax Assistance and Tax Counseling for the Elderly (VITA/TCE) programs allow free one-on-one help for tax preparation. The IRS.gov website has a locator for VITA/TCE assistance to find a convenient site.
Do it Yourself - If you want to prepare your own return using professional software, the IRS Free File program is available to the 70% of taxpayers who earned $66,000 or less in 2017. The online software will help find deductions, credits and exemptions. If you earned more than $66,000 in 2017, you may still complete your return using the Free File Fillable Forms.
Find a Tax Pro - There is a searchable directory on IRS.gov to find a tax professional. Use the search function for "tax professional" to locate tax return preparers in your region. You also can search the directory if you are looking for a tax pro with specific credentials or qualifications.
Get a Tax Transcript - There is an online tool titled "Get Transcript." You may view, print or download your tax transcripts for any year, so long as the IRS has processed your return.
Answers to Tax Questions - There are several tools that help you with tax questions. The Interactive Tax Assistant or the Frequently Asked Questions (FAQs) will give you quick help. You may also want to use Publication 17, which is a complete tax reference tool kit for individuals. Finally, the IRS Tax Map may help you find answers to your questions.
Make a Payment - The quickest and easiest way to make a payment is to use IRS Direct Pay. This online system enables you to pay tax bills or make quarterly estimated tax payments from your checking or savings account. For more information on payment options visit www.IRS.gov/payments.
Unable to Pay Tax - If you are not able to pay your current tax, there is an Online Payment Agreement Tool. This may help you determine whether you qualify for a payment plan. There also is an Offer in Compromise Pre-Qualifier. This may indicate that you could settle your tax liability for less than the full amount owed.
Amend your Return - There is a "Where is my Amended Return?" tool to discuss the status of an amended tax return. Some taxpayers have filed IRS Form 1040X to amend their prior tax returns.
Published March 30, 2018
Previous Articles
IRS Publishes 'Dirty Dozen Tax Schemes'